We take the science seriously at Blaze Fitness Studios. That's why we start with the MicroFit Fitness Assessment System to determine your starting point. Don't settle for vague conventional fitness tracking.
When this lab-level test system meets our decades of NASM-certified training program designing experience, there is no guesswork between you and your goal.
What is the MicroFit Fitness Assessment System?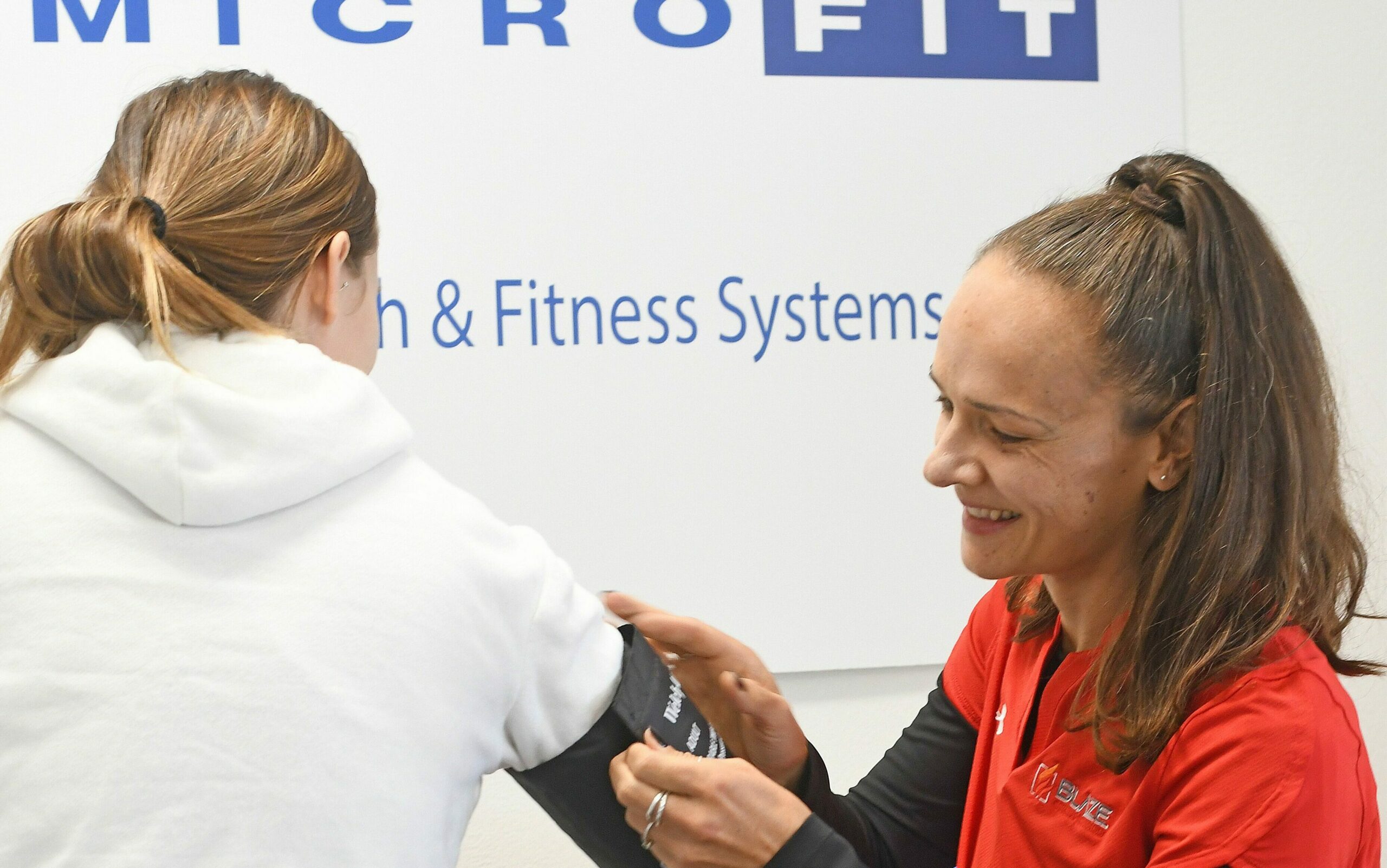 The MicroFit Fitness Assessment System (FAS-2 System) is a suite of fitness testing equipment and software used by high-end athletic and fitness facilities around the world.
The standard screenings determine a user's blood pressure, body fat, flexibility, strength, and other fitness metrics, according to American College of Sports Medicine (ACSM) guidelines. The results are compiled into a clear and concise form that the trainer and client can reference through the training program.
Book an Assessment
Blaze offers the FAS-2 assessment as a standalone appointment or as part of a training package. The test involves moderate physical activity and takes approximately 40-50 minutes to complete. Contact Blaze to learn more!
For Health Professionals
Blaze would like to extend access to this ACSM-level, professional-grade testing suite to health professionals in the North Bay area. If you are interested in referring your clients to Blaze for a fitness assessment, please contact us.
---